Nikki and Charlie decided to purchase a charming Wild Huts shepherd's hut for their property with the intention of offering it as a bed and breakfast to supplement their income. Their primary goal was to create a serene retreat for guests, allowing them to escape the hustle and bustle of their everyday lives and disconnect from the constant presence of technology.
To achieve this, they strategically placed the hut in the most secluded and peaceful corner of their garden. It is surrounded by lush vegetation and hazel hurdles, ensuring that it provides a sense of privacy and seclusion, making guests feel right at home.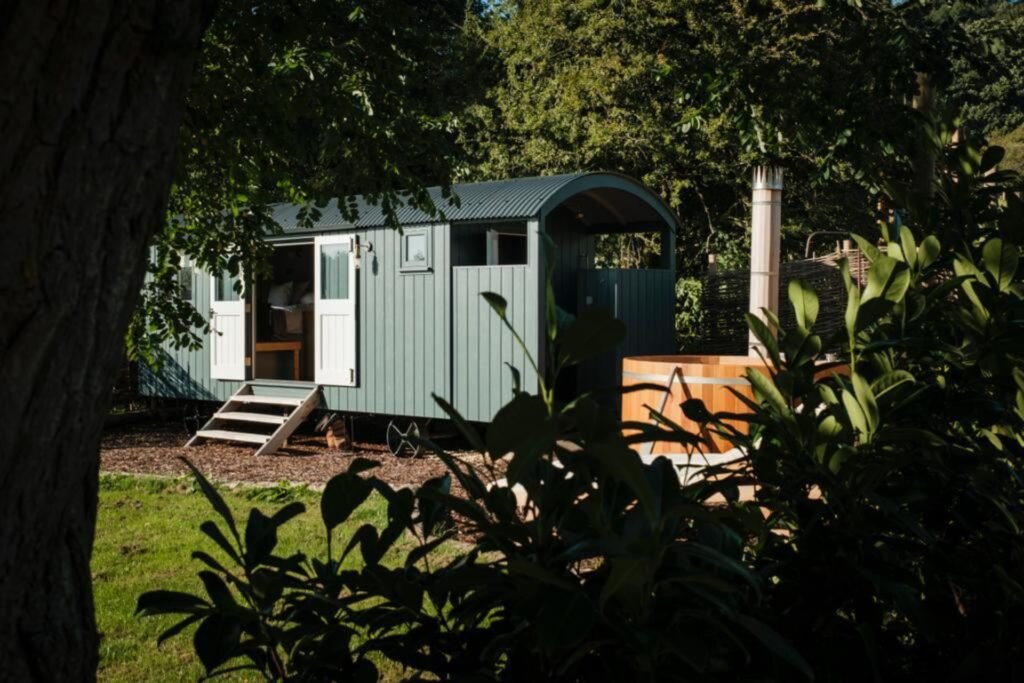 Their vision for the hut was to immerse guests in the beauty of nature. During their stay, guests have the opportunity to hear the soothing sounds of owls in the night and experience the blissful silence that comes with being in a tranquil natural setting. Inside, Nikki and Charlie have created a simple yet elegantly rustic atmosphere, using natural fabrics to enhance the country-chic aesthetic. To further enhance the experience, they have installed a wood-fired hot tub and provided eco-friendly firelighters, allowing guests to relax and unwind in an eco-conscious way.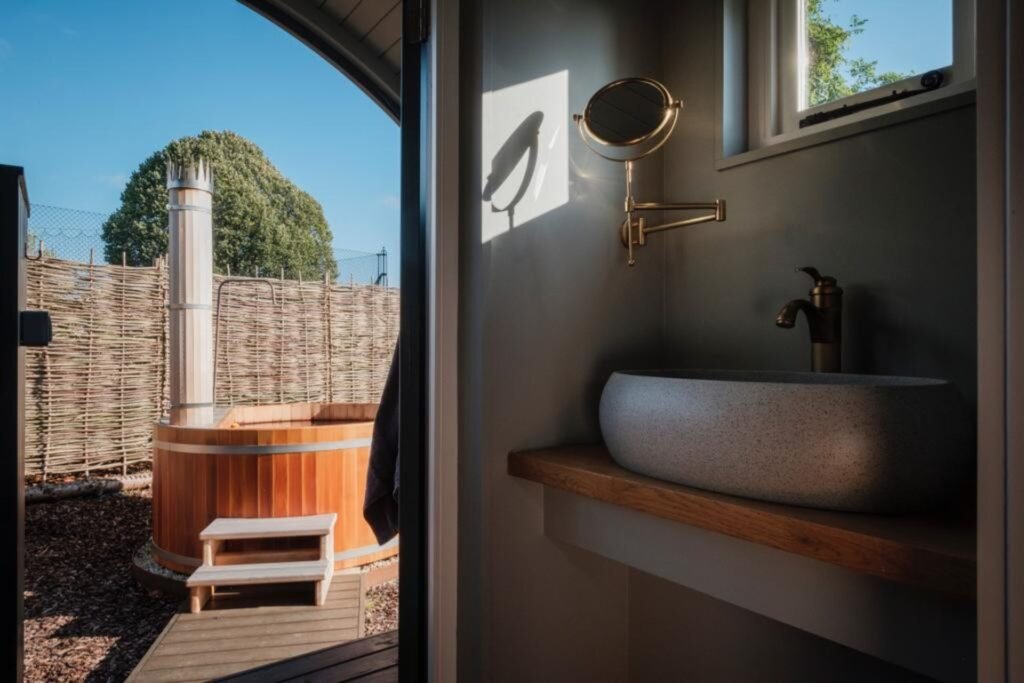 For anyone considering becoming hut owners and venturing into the world of hospitality, they offer some valuable advice.
''First and foremost, carefully consider the positioning and location of your hut. Placing it in a serene and picturesque setting can significantly enhance its appeal to potential guests. Additionally, investing in a hot tub can make a substantial difference in your booking rates, as it adds an element of luxury and relaxation to the experience. Lastly, consider whether you want to make your hut pet-friendly, as this can attract a broader range of guests and cater to those travelling with their furry companions.''
By thoughtfully considering these factors, you can create a unique and inviting retreat that guests will cherish and return to time and again.